ZENITH GEMI ISLETMECILIGI
Zenith Gemi İşletmeciliği A.Ş. established in Istanbul in May 2013, provides ship management services to Scorpio Group as well as third party clients.
"Zenith Gemi İşletmeciliği A.Ş." is a wholly-owned entity of the Scorpio Group, one of the world's leading shipping companies. Although the Company was established in May 2013, our leadership, core values and track record for quality are associated with a group of employees who had experience based on the 25 years at tankers management. The fleet of technically managed vessels currently consists of 27 modern tankers of MRs and Ice Class Handymax with an average age profile of nearly 6 years, all built in Hyundai Mipo Dockyard & SPP ShipBuilding Co., South Korea.
While today we provide management services for medium range tankers only, we have plans to manage other vessels' tonnages in the coming years. We consider all that we have accomplished and all of our ambitions to be dependent on dedicated professionals, both ashore and at sea, embracing the key tenets of the Company and continously developing their professional and personal skills.
Our mission is to maintain the highest standards of safety, reliability and environmental complicance in ship management through
our ongoing and close engagement with industry stakeholders, customers and partners,
our dedication to our core values and
our adoption of a continous improvement process.
Our Vision is to have a projected development and expansion on the market share in ship management and to play a dominant role in the product and bulk chemical market.
Our Mission is to manage vessels in a safe and environmently friendly manner, to high quality standards following with the industry's and the Major Oil Companies' requirements and to provide a reliable service to clients.
Our core values include:
Our business objectives include technically managing the fleet following the Tanker Management Self Assessment and other industry requirements; maintaining the vessels under management in line with the highest industry standards. Thereby safeguarding the ships value, the Company's reputation, the welfare of those who work on or about them and minimizing the risk of incidents and environmental pollution. The Company aims to provide customer satisfaction to its clients with a first-class marine transportation service and therby develop long-term, mutually beneficial commercial relationships. The Company is committed to complying with customer and third party requirements and continuing to measure customer satisfaction.
Our Business Targets:
Zero Environmental Pollution
Fleet
You can access the vessel details which are managed by Zenith Gemi İşletmeciliği A.Ş.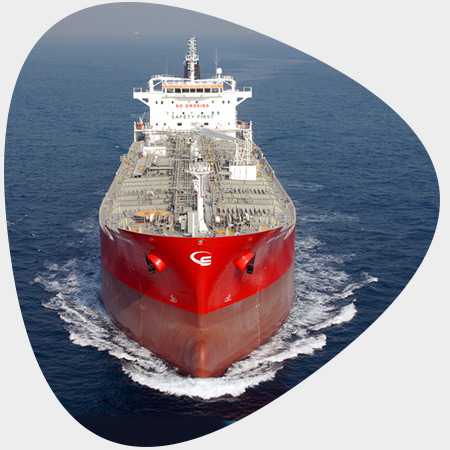 HSSEQ Policy
"YOU ARE THE KEY
TO EXCELLENCE"
The Company is committed to providing a safe, secure, healthy and environmental friendly working conditions both afloat and ashore for all of the employees and who have reason to be on or about the vessels under its management.
The Company attaches the utmost importance to the preservation of the environment and is determined to ensure that every person working for or on its behalf is made aware of its concern beyond deliberate, planned and thoughtful conservation of energy.
The Company is committed to monitor the compliance with D&A Policy of the Company, and minimizing the risk of environmental pollution including emissions reduction.
The Company aims to provide its customers a first-class marine transportation service tailored to their particular requirements, thereby foster long-term, and mutually beneficial commercial relationships.
The Company commits itself to contribute to social responsibility projects in its environment.
The HSSE excellence objectives of the Company are to achieve its goals to operate managed vessels with zero pollution and zero injuries and to achieve its aspirational objective to establish continual improvement to ensure zero releases to the environment in the long-term. The Company is determined to pursue HSSE excellence, through the provision of appropriate training and the active encouragement of all employees to participate in the implementation and improvement of its Management System.
The Company is committed to complying with legal requirements in every respect including the environmental aspects.
The Company is committed to pursuing its goals of zero pollution/zero injuries through a process of continual operational improvement, by regularly setting targets, monitoring performance, analyzing incidents that occur, identifying root causes and refining procedures accordingly.

ALDER EXPRESS has joined into our managed fleet on 24th April 2022.
MULBERRY EXPRESS has joined into our managed fleet on 11th August 2022.

Suggestions & Complaints
Your feedback is valuable to us. We need to have your support with constructive approach.